Our Mission: To create a positive and rewarding learning experience for students of all ages and abilities.
Voice, Instruments and Performance for All ages!
The John Henny Music Academy, located in Glendora, offers a large variety of Music Lessons, including Voice, Piano, Guitar, Ukulele, Violin, Flute, Trumpet Drums, Songwriting and Music Production in a unique and fun environment, specializing in Artist Development, Performing Arts High School and College Admissions.


Get Your Free Consultation Lesson!
Enter your information to get started on your musical journey. Our Front Desk will be in touch for scheduling
We value your privacy and would never spam you
"John Henny has coached several of my clients and his techniques really work."

Larry Rudolph,

Reigndeer Entertainment- Miley Cyrus, Britney Spears, Steven Tyler
"I highly recommend John Henny to anyone looking to improve his or her voice."

Dr. Drew Pinksy,

Loveline, CNN
John Henny was the exclusive vocal coach for Britney and her World Tour.

Britney Spears,

'Till The World Ends Tour
"I completed a 70 date tour with Trans-Siberian Orchestra and John Henny prepared me for this challenge."

Georgia Napolitano,

Trans-Siberian Orchestra
We Offer Lessons Over Skype
Learn from the convenience and comfort of home. Our coaches are trained to give quality lessons over Skype. You can do lessons from your computer, tablet, or phone. CONTACT us for more information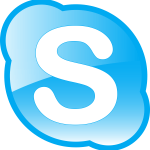 Why Us?
At the John Henny Music Academy, we understand that where you learn and how you learn is just as important as what you learn.
With a fun, bright facility that's cleaned on a daily basis, sound proof studios, state of the art equipment, fully equipped Stage Room, an enthusiastic Studio Staff and credible Coaches, our mission is to create a positive and rewarding learning experience for students of all ages and abilities.
Schedule Your FREE Consultation Lesson
FRONT DESK PHONE: (626) 963-1777
FRONT DESK EMAIL: frontdesk@jhmacademy.com
Are We the Right Music Academy for You?
Find Out What Makes the John Henny Music Academy Difference
No Registration Fees, Ever
Many schools charge $40, $50, even more just to register you, and charge you again every year. We don't think that's fair, so we will never charge you a registration fee.
All Books and Materials Included at No Extra Charge
We are the only academy that provides all books needed at NO COST to you. No more unexpected expenses.
Constant Communication With Parents
We know you want to stay connected with your child's musical growth. Our coaches always take a few minutes between lessons to talk with parents and keep them up to date.
Our extended hours and 6 teaching rooms means we are able to accommodate your busy schedule, and can often teach siblings at the same time.
Professional Front Desk Staff
Our front desk is fully staffed during lesson hours and is available to help with any questions or needs.
Most schools only give group makeup lessons, even if you give advanced notice of missing a lesson. If you give us 24 hours notice, we will reschedule a PRIVATE one-on-one lesson. You paid for a private lesson, and we will give you your private lesson.
State of the Art Equipment
We have wireless mics, lighting, a recording and video studio, as well as DJ equipment. No other school can match our facility. We have pianos, full electronic drum kit and guitar amps for our students.
Clean, Fun, Bright Environment
It's never fun to learn in a dingy, not well maintained space. Our facility is cleaned daily and features bright, fun colors.
We are an Autism Friendly Business
We have private Music Appreciation lessons available, and strive to create a positive and rewarding learning experience for students of all ages and abilities.
Our waiting area features chairs, tables, and a chalkboard where students can study and do homework while waiting to be picked up.
Located in the Beautiful, Historic Glendora Village
The Glendora Village offers free parking, dining, salons, and shopping. We love our location and you will too!
Our lessons are month-to-month, so you are not tied into long semester commitments. We want you to be here, not feel legally bound to be here.
Six Sound-Proof Private Teaching Studios
Our studios are built with special sound-reducing drywall that keeps out the noise of other lessons. Other music schools can be noisy and non-private.
Professional Grade Stage Room, Recording Studio and Green Screen Room
No other school in the San Gabriel Valley has all of these features. The Stage Room and Recording Studio are available to our students during their lessons at no extra cost.
Private Lessons Specializing in Education and Artistry Development
We have over 25 years in the entertainment industry and have worked with international superstars. We can help train you for a career in music.
An Extensive Music Reference Library
We have an extensive library of sheet music, tablature, reference books and CDs covering styles from classical and opera to contemporary and musical theatre.
Free Annual Student Showcase
Our low stress showcase is free for all performers, and each performer gets 4 free tickets for friends and family.
All Coaches have College Degrees and/or Perform Regularly
A school is only as good as their teachers, and ours are the best! They perform regularly and we like it that way!
Certificate of Custodianship From the Department Of Justice
We are on record with the Department of Justice and are able to background check every employee who works with us. Your child's safety is our number one priority.
Staff and Coaches are Employees of the John Henny Music Academy
Most schools have teachers who are independent contractors. This means they cannot legally control how the teachers do their job. All of our teachers are employees and fully background-checked.
Our students have appeared on television, Broadway and been signed to major record labels. No other studio in the San Gabriel Valley has our record of industry success.
GET OUR FREE eBOOK GUIDE TO MUSIC LESSONS
The Parent's Guide to Music Lessons will help you choose the right instrument, give you creative ways to help your child practice, and help you save money by avoiding hidden costs.
Enter your email below to download your copy today!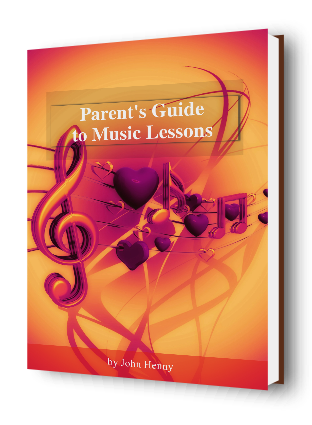 We value your privacy and would never spam you
Experience The John Henny Music Academy Difference
All of our coaches have been personally chosen by John Henny and are working professionals, or hold advanced degrees, often both.

Our state-of-the-art facility is professional and FUN, featuring six sound proof private teaching studios,  a fully equipped stage room that seats 40 people, a demo recording studio and full-wall video green screen.

We have industry contacts who can connect our students to credible auditions.  We also provide on-going opportunities for our students to perform in our Student Appreciation Nights and events in our community. Be sure to subscribe to our email list & check the News & Events page to get all of our updates.
Recent Posts From
Our Blog
The John Henny Music Academy offers music, voice, vocal, singing, guitar, bass guitar, piano, violin, viola, cello, flute, drums, ukulele, trumpet, trombone, tuba,  songwriting and music production lessons in Glendora, CA.
We also serve the following cities: Pasadena, Pomona, El Monte, Azusa, San Dimas, Monrovia, Upland, Arcadia,  Claremont, Sierra Madre, CA.